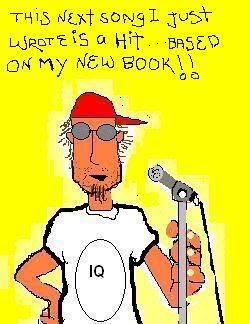 Here, for this writer, is the reason I write songs and the reason I write this series of articles:
"Music is the divine way to tell beautiful, poetic things to the heart." –Pablo Casals
I hold that a good songwriter must have a poetic heart, the words not only must ring beautifully on there own, but must fit seamlessly in the musical structure – words that soar on the notes, rough or sublime – and for all that must stick in the ear of the listener, be relevant, transcendent, transforming, or a revelation.
Yikes!!
"I'll give it an eighty 'cause you can dance to it!" (Ask an older person about this reference. Something to do with a bandstand!  (A what?)
I used that, old guy obscure reference, because I am not going to tell you how to write a' hit' song – because I don't know how to do that, no one knows that – if they say they do, they are selling you something that will not help you to write a hit song. However, I am not down-nosing good books on songwriting. It's just why spend the time writing a book on writing hits when you should be pumping out those 'hit' songs?  Selling a song, hit or not, is an entirely different process that entails commitment, a lot of promotional-work, contacts, relationships, luck and at least some understanding of songwriting.
My point is that you have heard sets of songs a million times better, by a local undiscovered talent, at your local coffee shop. Here is my point – buy the CDs of the local singer/songwriter, whose songs you honestly love, are not dance-able, or a novelty song (read 'Ridiculous!'). With enough support and encouragement that deserving person might continue writing, and could end up with a song in a movie or a TV show. These articles will be about writing a good song that will end up being the favorite of the people that are in your sphere of influence, your fans, and more importantly, yourself. If lightening does strikes and you sell a song, and it becomes a hit, that is just icing on the cake. (Maybe you can then give this old vagabond poet a little nod!) To be good and consistent, at anything, takes work, more work, more work, exposure, seasoning, and experience – be a good songwriter for yourself, and your fans, let fate and good fortune handle the rest.
Excerpt: 'The ramblings Of A Vagabond Poet' from the March Issue of Majestic the official newsletter for
Lit.org
ken lehnig © 2010